USING MNEMONICS THE RIGHT WAY
When it comes to examination and tests, students learn their subjects for several hours; they make notes, go for group studies and do vigorous studying to get good marks. However, during the time of examination, every piece of information is often wiped out. For many students, a blackout of the brain takes place where they do not remember anything whatever they have learnt. This has happened with many of us, in fact, once in school. I forgot the spelling of 'us'! We all have gone through this experience at least once. Mnemonics was developed to ease such situations by using this memory device to learn and recall information in the help of steps, parts, phases, characteristics, etc. Students can use mnemonics and make their lesson easier.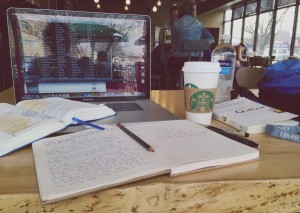 The first thing to use mnemonics and make your lesson easier is by using rhymes. Everybody can easily remember, verses and we all still remember a few from our childhood. So you can make your information such as dates, or chemical formulas as rhymes and learn them quickly. This task is also creative, and you can enjoy the time with your friends as well while rhyming and learning.
Music and songs are the second-best way to use mnemonics and make your lesson easier. We all remember hundreds of songs and can quickly memorize the lyrics, so why not incorporate it in your studies. It is a great idea; you can easily change the words into poems and create your new songs. Remember how you memorized the alphabets as a child when it was like a song?
The next best way to use mnemonics and make your lesson easier is to have name mnemonics or abbreviation to learn terminologies or names of places. Just take the first alphabet of each word and create your new abbreviations for them.
You can also learn the information by using images and use mnemonics to make your lesson easier. We usually remember pictures more easily than words. So grab your pen and make a doodle of your chapters. You can either make more serious tables or charts or draw a silly image to remember the information more easily. Tip: the, more ridiculous, the better!
Flashcards can also be used as mnemonics and make your lesson easier. It is a simple method to organize the main ideas and recall critical information. You need to write a word or phrase on one side of the card and its related information such as a formula or definition on the other side. You can also play with your friends and can learn together by looking at the question and readily recalling the relevant information. Flashcard applications are also available on Apple and Android phones, you can use them too.
Lastly, to use mnemonics and make your lesson easier, you can use mind maps. Mind maps will help you to recall the information quickly. You can use a coloured pen, sticky notes to prepare the outline of your chapters.

Get the world-class assignment writing services at Onlineassignmentshelp.com
Onlineassignmentshelp.com with a group of experienced scholarly specialists gives remarkable help to the understudies who feel powerless with their academic commitments. The most prominent services offered by the Onlineassignmentshelp.com specialists are:
Onlineassignmentshelp.com is, in this manner, the most trusted company for the worldwide understudies who visit the obvious instructive centre points to seek after their advanced education.