The right use of Google Research Tool for Essay and Research Purpose
Google research tool is one of the most convenient tools that have been developed by Google to help with various tasks. It is a part of Google Drive, which is used to search for information in any field, subject or topic across the internet. It can be used for sheets, documents and slides. Many students have taken its advantage because it helps to find any kind of information such as stats, image, dictionary, quotes, word meanings and etc. it lets the user find any kind of information instantly without switching to different tabs and windows. Moreover, Google Research Tool helps To Improve Essay and Research Writing and developing projects, which is what it is widely used for by the teachers and students. Hence, the Google research tool is one of the best tools that can be used for creating essays and research papers by the students.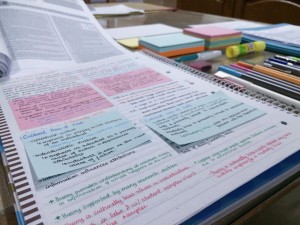 With the help of Google Research Tool, students can find information on web results, images, quotes, personal results, dictionary, article citations and places. In this way, it is one of the most convenient and helpful tools that are used to Improve Essay and Research Paper Writing.
In the Google research tool, students can share, create, store presentations, forms, documents, slides, maps, sheet and many other things quickly.
How to Use Google Research Tool to Improve Essay And Research Writing
First, to use the Google Research tool in the right way, students have to go to the Google drive and create a document or sheet file.
To find any information using the Google research tool, students should now hit the 'Tools' option from the top menu and select 'Research'. Students can also right-click on the word and select Research + Your keyword, to perform the same action.
After this step, a window will pop up on the right side of the page with a search box, wherein you need to enter the keyword and select the kind of information that is required like quotes, images, citations, dictionary or tables.
You can also sort the results by hitting the drop-down button, which is present in the search box.
After this, you may want to insert the information in your essay or research paper, for this all you need to do is, hover over the result and click on 'insert link' that is present at the bottom of each effect.
To include an image in your paper, you need to drag and drop it in the appropriate space.
The Google research tool will automatically add the link of each information in the bottom of the page that can be found in the references of the document.
Follow the above mentioned simple steps to Use Google Research Tool to Improve Essay Writing and Research Paper Writing. It is a straightforward tool that can be used by students in all of their homework without any hassle. With practice, you can remember all these steps quickly and prepare all the assignments with a much convenient and straightforward method.