A Look at the 7 Best Art Schools across the World
If you love arts and have a passion for it, then there is a great school or college options tight for you. The best art schools have the tools, they have the infrastructure and faculty members to develop your skills, make a career out of art and craft. Before discussing some great art schools it is important to discuss the things that make a great art school.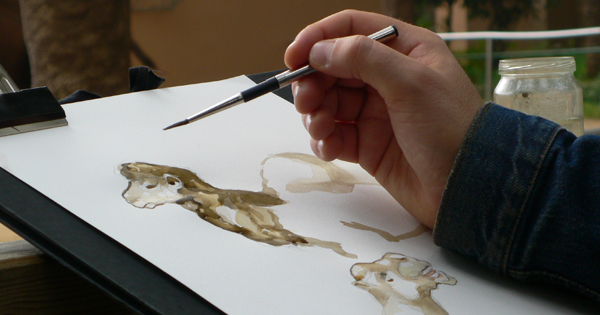 The great art schools are institutions which help the students to think creatively. The institutions, through instructions and resources, help the students to satisfy their artistic potential.  The best art schools are forward-thinking, they have constantly evolving curriculums and they keep pace with the alterations in the art world. They have strong alumni and because of which they have global recognition and reputation. The art universities offer a variety of majors in different art disciplines and the institutes have cutting-edge facilities. Most of these institutes offer programs in digital art. The acclaimed art schools also offer career counseling services for the students. A great art school facilitates an interaction between the students and the faculty members.
The following are some of the best-known art schools across the world.
7 best Art Schools: You would like to know about them
The following art schools are ranked by popularity and quality of the courses they offer to the candidates:
Rhode Island Arts School, Rhode Island (US)
This is one of the most popular art schools in the world. Admission here is a matter of great pride but competition is also very high. They accept SAT and ACT score.
School of Art Institute, Chicago (US)
Right from the infrastructure to faculty, everything is a top-class here. They conduct globally undergraduate, graduate, and postgraduate programs. Their programs have the accreditations of the highest bodies in the USA.
California Institute of the Arts (US)
This state-of-the-art institute is famous for 70 different types of comprehensive undergraduate and postgraduate programs in art, dance, critical studies, music, theater, and film.
Camberwell College of Arts London (England)
Located in South-East London, this college of arts is extremely famous for fine arts, design, and conservation courses. They conduct both undergraduate and postgraduate courses. There are several foundations or preparatory courses also available here.
School of Visual Arts, New York (US)
The school is famous for undergraduate, graduate, special education, and continuing education programs in different disciplines like fine arts, computer arts, art writing, visual narrating, interior design, etc.
Berlin University of the Arts, German
This is the largest school of arts in Europe. It has a strong faculty and state-of-the-art infrastructure that attract thousands of students in arts from different parts of the world. The university undertakes several international programs including students' visit to other countries and exhibitions in collaboration with several other art colleges around the world.
Glasgow School of Art, Scotland
This is recognized as one of the leading schools of art education center in Europe. Students passing here get international recognition. The school has several undergraduate, graduate, postgraduate, and foundation courses. It has two hubs – The School of Fine Arts and The School of Design.
You will get detail information about these art schools and universities directly from their official websites. You can also ask student communities in social networks relevant questions before taking any final decision. But you should keep high grades in all your previous diplomas and degrees or in the high school examinations to ensure admission in any of these schools.
Visit our website OnlineAssignmentsHelp to read more useful post like this. Here we are trying to give more relevant post to our readers and covers indispensable subjects like finance , management assignment writing etc. We also provide assistance to students who doesn't have much time to complete their assignments at an affordable prices.