How to Manage Immense Workload at College
Many students have challenges managing immense workloads in their colleges. When asked the difference between their high school and college experiences, many college students admit that workload in college is immense. College life comprises certain times when the students are idle and others when they spend sleepless nights on assignments writing and projects. It is important to devise effective strategies that will help with managing time. There are certain steps that can be initiated to ensure that the immense workloads in college are managed effectively and timely.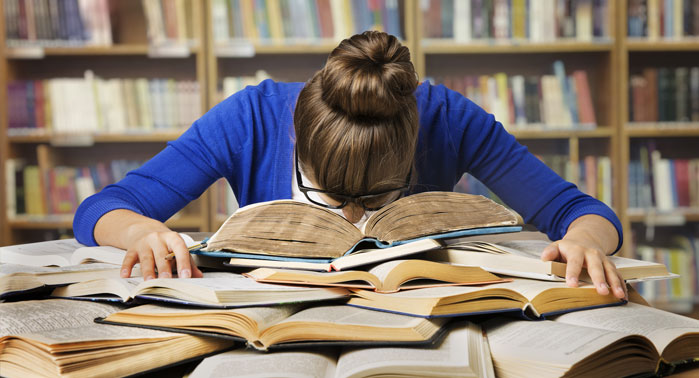 Have a schedule
One of the key starting points in managing assignments in college is defining a schedule. Many colleges have proven that this is a critical part that gives students free planners and workload calendar in their first weeks in class. It is important to document all the workloads with their deadlines, record all the tests and other important events to help in protecting against missing deadlines or late submissions. Having a schedule also helps in planning enough time to study and students need to include all their activities in a master schedule to coordinate all their requirements and commitments.
Define your space
In college, there are a lot of distractions when one is not ready to work through or around them. The distractions are quiet a big deal for people residing in the college compounds. There are lots of friends, parties and other leisure activities that can pull one from their studies. It is important to find a specific quite place where you can go and handle the school work. For those living alone or in private rooms, it can be the best lace although the school libraries and student centers can work.
Assume initiatives
In the college life, it is always a challenge to act independently as a student and succeed. There are no parents or teachers to pick you from the slack or drive you to get your work done on time. In fact, it is a part of the growth experience in college. To achieve the best in the kind of life, one has to control their education and with this, it means attending all the classes and completing all assignments. It is also important to prepare early and ask questions where there are difficulties in engaging the lecturers. Visiting each professor in the first week is important as it will be increasing the comfort of a student and enhances attentiveness.
Creating an academic plan
Having an academic plan from the start is the best bet any student can have. With planning the academics, a student needs to visit an academic mentor in the soonest time possible to get help in mapping the plan and the class programs. To be able to get a sense of your abilities as a student, there is a need to take modest loads of 12 credits in the first semester. Some classes also require enough time and efficient efforts. The plan for the academics and for the whole semester will help a student in defining the best schedule and organize the most appropriate study time. A success in academics, a student may need to take two or three hours outside the class hour every week for every hour of time spent in the class.
Reduce leisure time
It is advisable that a student have a leisure time after classes. However, it is wise to cut down the time if the workload is becoming too much. Reducing leisure time and using the extra hours working on the workload will allow enough time to handle the immense workloads.