Best Tips to Improve your Grades
In the competing academic era, scoring high grades has become necessary for students. In fact, it has become an indispensable need to score good to make a successful career and improve the academic and professional lives. However, not every student is same and people have individual minds with difference of likings, interests and opinions. A student may not be smart in studies, but a top soccer player at school. So here we present to you simple tips and strategies through which, students can improve their grades and get good academic record.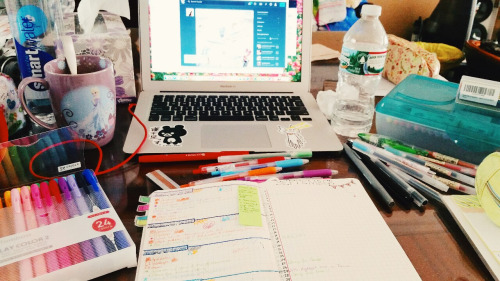 Do not miss your classes 
Yes, this is a very important requirement for all students to attend all the lectures, even if you do not like a particular subject or you are not into academics. Make sure that you attend all the classes and do not miss on them, until it's absolutely necessary. Attending the classes regularly means that you are up to date with your lessons and are aware of what's happening in the classes. You can also question the professor if you do not understand a particular topic. Even if you do not listen properly, you are at least aware of the things going on in class and still have the scope to catch up with studies. On the other hand, missing the classes will make you completely absent from studies, and chances of coping up will reduce drastically.
Do your homework regularly 
Working on homework regularly ensures that you do study at home, which also helps you to revise the classroom studies, work on extra question and encourage critical thinking abilities. With regular homework writing you get a chance of revising studies, which keeps your mind fresh with information and gradually helps you with examination. Moreover, your scores in homework also form important part of your yearend scores, which is why missing them is not a great idea.
In doubt ask for help from teachers, parents or tutors 
Even the brightest of students face challenges in studies and being an all- rounder is not easy to achieve. Whenever you have doubts about a particular topic and you are not able to work on it, it is always better to ask your teachers, parents or tutors for help. Each one of them will be more than happy to help you out, so do not shy. Sometimes you may feel stupid or foolish and may not want to ask, but it is always better to find answers than stay with doubts and confusions. You may also speak to your teacher in private, if you do not want to ask in between the class.
Make a proper study plan and be regular with it 
Prepare a study plan or a time table and follow it faithfully. Even if you have a part time job or busy with extra- curricular activity, a time table will help you to still follow with your studies. By following a proper schedule students are able to take out time for assignment writing.