4 Key Skills Needed for an International Student
Being an international student is a dream for many. If you've been lucky enough to get a chance to live your dream of studying in your dream country, then you must know about the skills you should have. As an international student, you will have to face a lot of challenges in a foreign country. Along with studying, you will have to work part-time so that you can earn a few dollars to fund your lifestyle and even pay your fees. Hence, we have compiled here a list of skills you should have so that you can effectively manage your studies in a foreign country.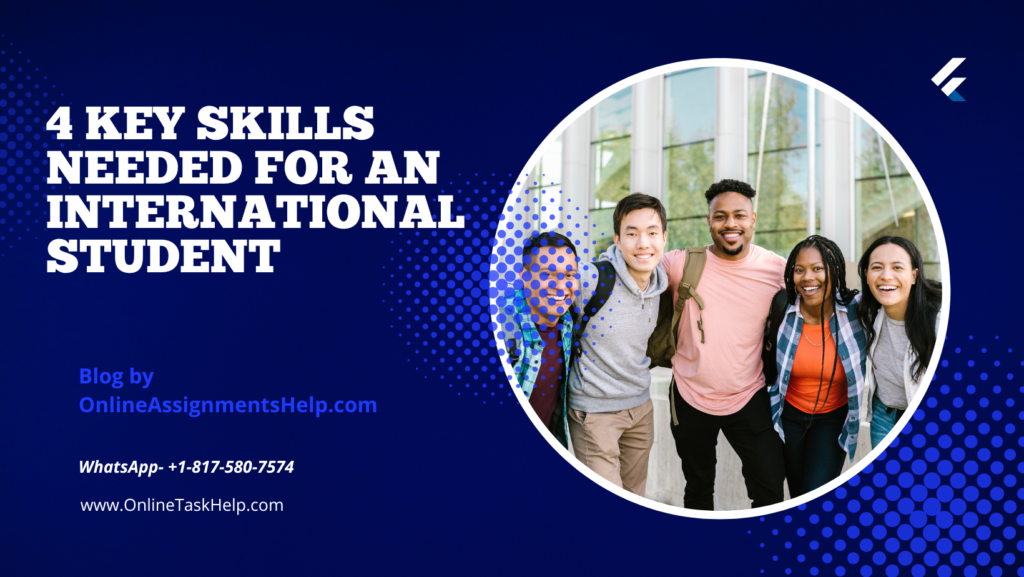 Communication: A key thing here is to communicate. You should be able to communicate with others well, as you will be in a foreign country and it is one thing that can help you connect with others. It shouldn't be about just learning a new language, but should be about honing your language skills. Your expression should improve so that you can make others understand your opinion and also understand theirs. So, communication is one extremely crucial thing.
Cultural Knowledge: Another thing is having an awareness of culture. You should have enough cultural knowledge so that you can adapt well to the new country. This should be an ongoing process, and you can keep gaining it over time. This ensures that your stay in a new country can be as hassle-free as possible. When you have an understanding of different cultures, it becomes easy to find the best job. You can easily earn significantly while you study effectively. Hispanic cultural knowledge is another skill you should have.
Problem-solving: The third critical thing is problem-solving. In a new country, there can be many challenges. Some may be related to studies, while others may be related to adjusting to a new country. Hence, you should have the skill of problem-solving and be able to evaluate your problems and find the best solutions. You should be quick in your problem-solving so that you can cope with challenges faster. This can help you achieve your objectives in a foreign country.
Studying in a country that is not your home country and where you will not have your family or friends is challenging. Hence, you need to have enough courage so you can achieve it. You should be courageous enough to go through different emotions and also be brave as you will be meeting a lot of people with different temperaments. You should trust your abilities and be willing enough to get out of your comfort zone. This can include a lot of things, like managing issues with the people who live near you. You can face difficulty managing your studies and work for the first few months.
To conclude, these are four crucial skills you need as an international student. You are also expected to submit assignments during your studies. Hence, this can be possible by outsourcing your work to a good assignment company so that you can focus on other crucial things.