5 Reasons to Pursue Your Higher Studies in Canada
International study is a dream for every student these days. It is primarily because it can help add recognition to the profile and also ensure that one can get a great boost in his career. Getting a degree from a prestigious institution in Canada is recognised across the globe. Hence, Canada is the dream of every student. Canada has the best educational system in the world, along with premium universities. There are many reasons why you would want to pursue your higher studies in Canada. We have sorted out some of these reasons here.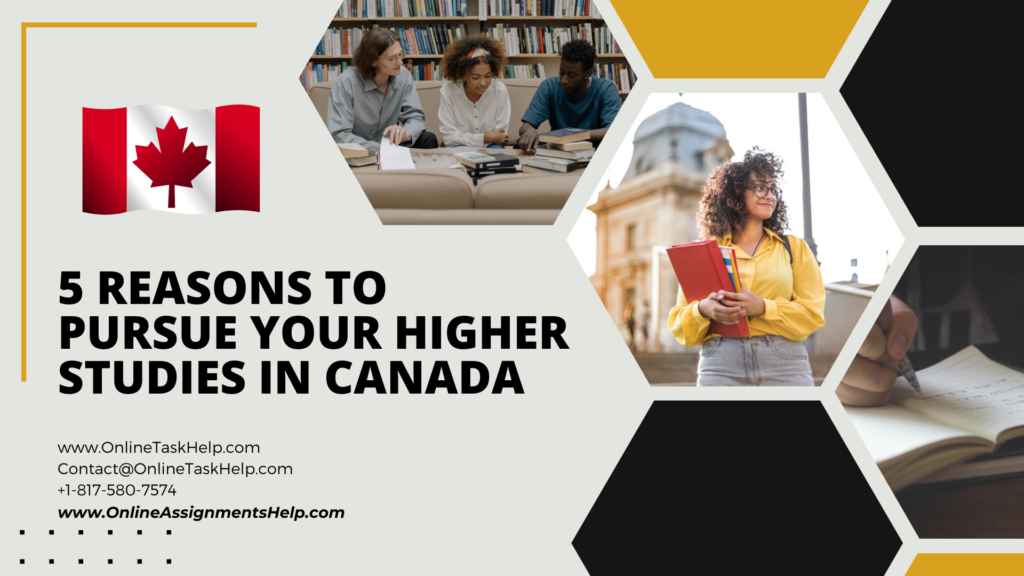 Affordable Study: Although Canada has the best education system, that doesn't mean that education in the country is expensive. The tuition fee remains one of the key criteria for choosing a study destination. When compared to the UK and the US, Canada's education is affordable and the best. Hence, a key reason for students to choose Canada is to access affordable and premium education.
Premium Quality of Life: Besides tuition fees, another key thing is premium life quality and a good cost of living. When planning to study abroad, you would want a country where you are exposed to extreme challenges while also getting a premium quality of life. Not only is the quality of life in Canada premium, but it also fits your pocket well. You need not be extremely wealthy to be able to study in Canada. You can easily set a budget for your living expenses, including accommodation, food, bills, and various other things during your study. As per reports, you can set a budget of CAD 19000 to cover all your expenses in Canada while you are studying for a year. You can keep earning dollars side by side so that you can have a good quality of life in Canada.
Simple Visa Process: Getting a study visa for Canada is not difficult. If you have all your documents and a good statement of purpose ready, you can get a quick study visa for the country. Compared to the UK and the US, their visa process is very complicated and may take many months. However, in the case of Canada, you get a quick visa provided your documents are in line with the required documentation.
Massive Opportunities: A key reason for choosing Canada is to get ample opportunities. Canada has a huge job market, which means that you can access a market that has plenty of opportunities for your dream career. As a student, it will be the best platform for you to pursue
Multicultural country: As an international student, it can be hard for you to adjust to a new country as you may face cultural differences. But this is not the case in Canada. It is extremely multicultural, and you can feel safe and secure in this country.
These are five key reasons why pursuing your higher studies in Canada can help you build an extremely good career. These reasons can definitely convince you to pursue your graduation in Maple Leaf Country.