Know about Overseas Education
Overseas Education has always been popular among students because it provides them with various opportunities. Students seek professional help to clear their doubts about overseas education and also refer to their friends or relatives who already are settled abroad. Let us clear some of your doubts and questions about Overseas Education here.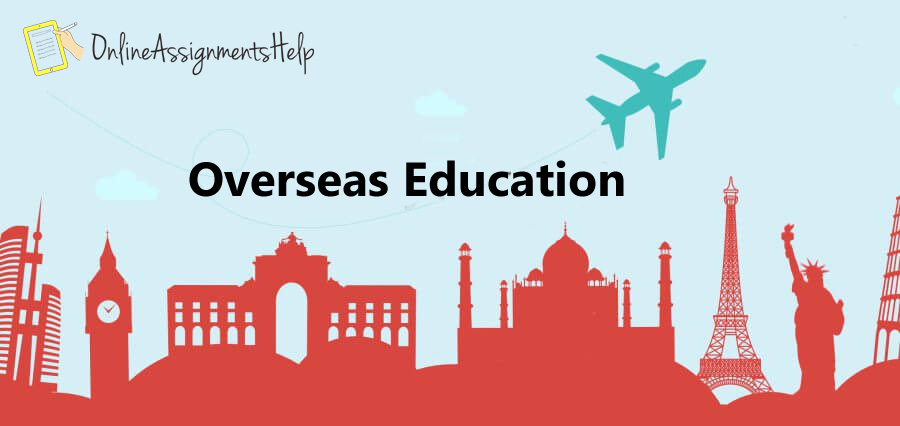 Top 3 Benefits of Overseas Education
Opportunities
One of the topmost reasons to go for Overseas Education is to get more opportunities, which may not be easily available in your country. Other than that, every country has different opportunities for students and students might be more interested in them, than their own country. So, the benefit of getting more opportunities on your way is why students opt for Overseas Education to get a quality education.
To See the World
Another benefit of Overseas Education lies in the fact that students get to see the world and experience different cultures. This becomes an added advantage for an individual because he/she is able to understand the world and the importance of different cultures in a better way. They are also able to live independently in a different country and experience life in a practical manner.
Development of Language Skills
Development of language skills is another important and extremely useful benefit of studying Overseas because it again provides with a number of opportunities for students in different fields.
Requirements before opting for Overseas Education
Before opting for overseas Education there are a few prerequisites that students need to follow.
Course you want to pursue
Students should first decide the course they need to pursue and search for their availability in different universities or colleges.
University
After selecting the course students should follow up with Universities and Colleges that provide that particular subject and how the admission takes place.
Education Funding
Students should also look for various options for their education funding such as scholarship, sponsorship, part-time jobs and educational loans etc.
Mode of Living
Mode of living is another important factor that students opting for Overseas Education needs to consider, whether it will be staying in the campus hostel, apartment or with relatives.
Forms and Paperwork
Planning and managing paperwork is another requirement while deciding for Overseas Education because each country requires different forms and details about students. So, the students should check with the embassy of the concerned country and follow up with them.