How to write Plagiarism Free Essay
Writing an essay free of any kind of plagiarism is very important, be school homework or college course work, an application or any kind of write- up. Avoiding plagiarism can be very challenging and especially on topics wherein we do not have the best of knowledge. Moreover, it is not always easy to write everything in your own words and certain words or phrases do end up matching with the already existing information. Your professors would never like any kind of plagiarism and certainly will not accept such essay. Moreover, having original piece of essay ensures good scores and proves that you have understood the topic well.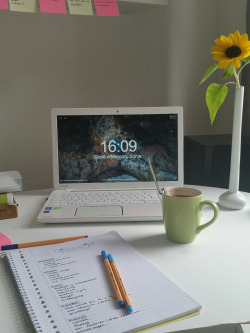 So what do we do in such kind of situations and how to avoid plagiarism when writing essay?
Follow the tips below and get a plagiarism free essay.
Research is your best bet –
Research is one of the wisest things you can do to have an error free, high quality and plagiarism free essay. A good research means that you get plenty of information on the topic, so even if you do not have enough knowledge, you can always build it up with good research. Research also helps you with good ideas and words that you did not know earlier, moreover, the mind starts working with so much information that is available in journals, websites, books, etc. So next time always do a good research and collect variety of information so that you can work on a good quality of essay.
Understand your researched material and get to know what it is talking about –
After you initial researches, understand the information that you have collected and then start coursework writing in your own words. You can never write in your own words unless you have understood the topic well. Without good information and knowledge you will only end up writing a plagiarized essay. So ensure that you have understood the information and connected every space in between, and then write what you have learnt.
Never forget to reference the materials you have used –
Even if you have worked on the essay in your own words and did not copy paste any kind of content, it still does not pass as originals piece of work unless you add references and in- text citations. You need to list down the sources from where the information was collected and mention it in the end of your essay. Moreover, you also need to add in- text citations wherever you have taken help from the sources. This practice not only ensures a plagiarism free essay writing, but also provides credibility to your work. Always do the referencing part according to the instructions of teacher as it has different types of formats such as APA, Harvard, MLA, Chicago, etc.
Revise and check your essay –
After completing your essay and adding references, revise your work to be sure of its legitimacy and quality. At this change do the needful editing and use the plagiarism checker software to ensure your essay does not have any plagiarized content.