How to Ace Your Internship Essay
If you are searching for the best internship essay topics, you have come to the right place. This blog explains the best internship essay topics and ideas. It is an extremely difficult task to write an internship essay. When you apply for an internship, you need to submit an essay. Writing an internship essay needs certain steps and techniques. If you ace them, you will receive high marks and immediate employment. The key purpose of your essay should be to write an internship essay to impress your selection committees so that you can get hired. You should also know that the internship essay is not an internship report. An internship report is usually submitted when your internship has been completed. However, when doing an internship essay, it is about starting the internship.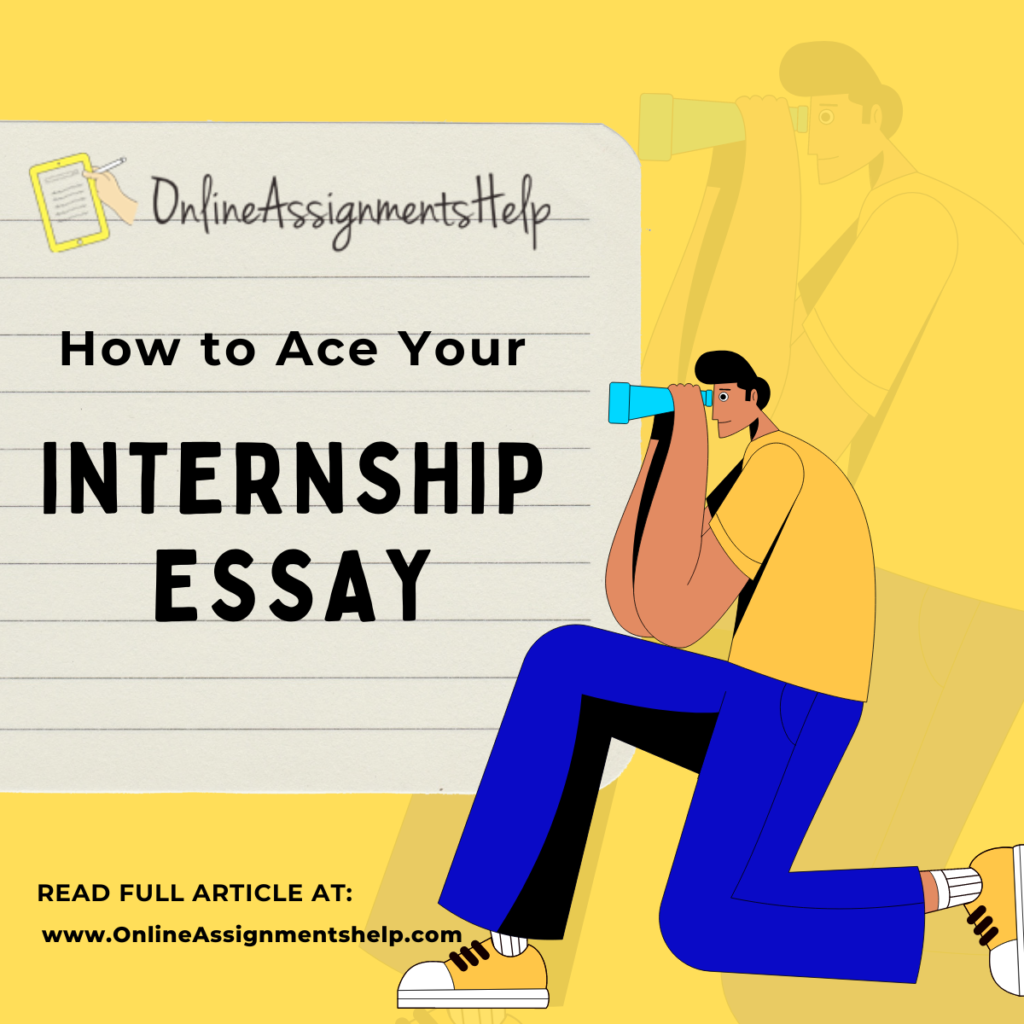 Any internship essay should include a brief introduction to yourself as well as your educational credentials. You must clarify your future goals and explain how the internship programme should be beneficial. The focus is also on stating reasons why you are a perfect candidate for the internship by indicating your talents and competencies. You should discuss the internship site, roles, responsibilities, and other crucial details related to your job. This essay should also focus on explaining the reasons why you should be chosen for this course and how showing the right talent and skills are crucial.
Some of the topics that can be useful for essays for your internship are as follows:
Analyze an organisation's profile and conduct its environmental analysis.
internship to learn about marketing and sales
To learn more about careers and how an internship can help,
Training and how an internship can add value to a career
Pros and cons of internships
Factors to be considered when choosing an internship
The importance of summer internships
Human resource management internships—how can these be useful?
Benefits of interning with a bank
These are some of the topics that can be useful and can help you decide on your topic faster.
Here are some of the tips that you should focus on when you are writing your essay.
You should be clear about your topic and conduct proper research to achieve your essay objectives. You must invest time in research so that you can have a good amount of data in hand.
You should develop a good structure for your essay with proper headings and subheadings. This can give you an idea of how you can plan your essay.
Be critical in your essay. You should include as many examples as possible so that you can develop a good essay.
give a nice conclusion. You shouldn't close your essay abruptly, as this can leave a bad impression on the reader. So, you must give a good conclusion to your essay.
These are some of the tips that should be considered in your internship essay. If you are having trouble writing your internship essay, then you can take help from our experts so that you can get that internship.