Frequently-Asked Questions about Majoring in Cognitive Science and Linguistics
Cognitive science and linguistics are popular study areas these days. It is the study of how the brain functions well. There is a growing need for cognitive scientists these days. The key purpose of cognitive scientists is to find answers to basic questions about mental processes. They focus on analysing the world and conducting research on things like structure, psychology, language, etc. For this, cognitive scientists even use several techniques and understand various areas such as linguistics, philosophy, computer science, etc. Cognitive science is a well-paying career if the individual is skilled and knowledgeable enough to meet the needs of the business. These professionals are committed to certain ideas so that one can understand them well. There has been huge attention given to the effect of evolution on language and even various other things. Since this subject area is hugely popular, there are certain frequently asked questions for this field.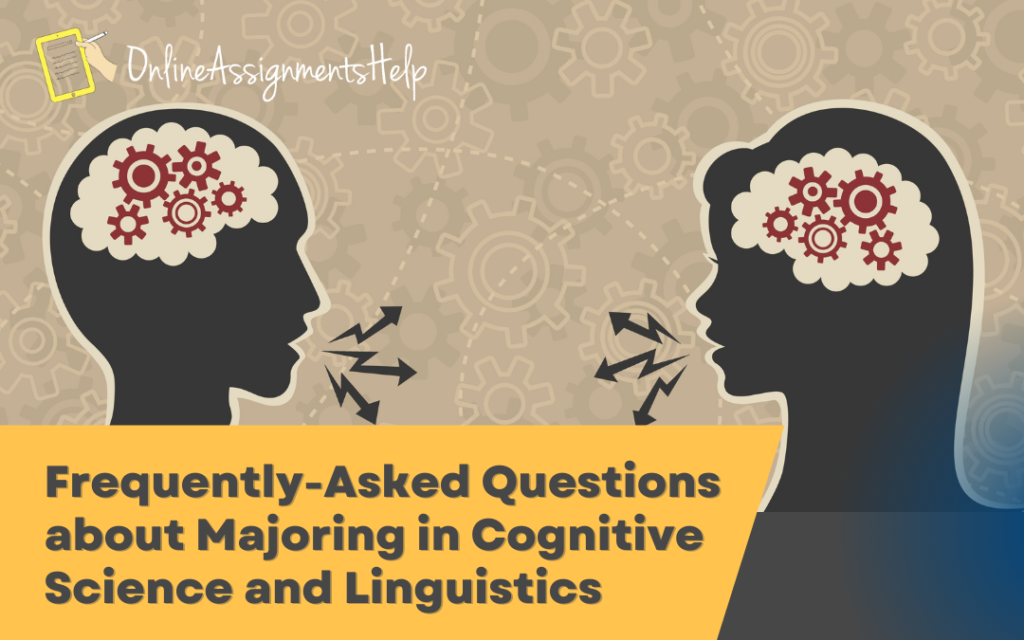 Q1: How can cognitive science be helpful for my career?
A: Cognitive science is a broad discipline. Hence, there are broad career choices available for you. Once you study cognitive science, you will be able to get into academics as a career option, or you can also take up other roles, including those of an analyst or programmer. It will also be possible to pursue law or business after this. With this, you will be able to gain knowledge of tools so that you can work in various industries. For instance, you can learn programming along with subjects like computer science and math. Cognitive science can help you study diverse subjects and break down various fields.
Q2: How do you know if this field is right for you?
A: This field is right for you if you are interested in understanding how people think, behave, and communicate. Cognitive science can help you investigate artificial intelligence and computing in order to improve your information-sharing abilities.
Q3: What jobs are available after this course?
A: This course in cognitive sciences can help you with many opportunities. You can either pursue postgraduate studies or research-oriented career options. You can work as a professor of cognitive sciences in a well-reputed organization. You can earn a lot of money working as a programmer or coding expert in an organization.
Q4: Are there any prerequisites for joining courses in the cognitive sciences?
A: There are prerequisites for joining courses in cognitive sciences. However, these requirements vary from one university to another. There is a need to check the official website of every university so that one can effectively have accurate information about it.
These are some of the frequently asked questions that should be addressed, or else it can be tough for people to manage them. There is a need for you to be aware of this topic so that you can understand better options and how to succeed in this field. We have experts in cognitive science and linguistics who can help you manage your assignments and assure you of outstanding grades.