HelpDesk for Scholarship Student
There is a wide range of options available to university students worldwide as far as scholarships are concerned; partial scholarships that cover tuition fees and full scholarships that cover the complete duration of the studies. Most of the scholarships cover just tuition fees and the students have to cover their individual living costs.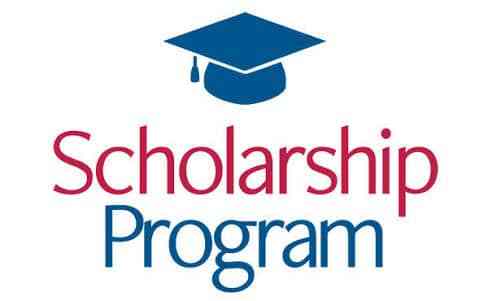 Tips to win Scholarships
Getting the scholarship is always a challenge for the students, especially when you will study abroad. OnlineAssignmentsHelp giving you some tips, how to win Scholarship. A scholarship can reduce the personal financial burden to a great extent.
Even though you want to apply for the scholarships, ensure that you qualify for the scholarships before you make your applications. Try to gather the eligibility needs from the organisation directly if you find the results of your scholarship search engines to be outdated.
When your search for the scholarships you search far and wide. You will come across a long list of scholarships and each one will have a unique deadline and individual requirement. Therefore, it is very crucial to remain organised. A good way to stay organized is by keeping a scholarship spreadsheet. A spreadsheet is handy to keep track of all the scholarship details including the deadline, an application needs (recommendation letter, essay, interview, etc), whether it is renewable, and others.
Apply for all the scholarships you are eligible for. From the local scholarships to the prestigious, big scholarships, there are plenty of scholarships out there. Every year many of them go unclaimed as no one applied. It means conducting in-depth scholarship search and taking out time to write essays. Always keep in mind that your chance to get a scholarship is less because there are many applicants.
Applying for scholarships involve a lot of writing. There is an opportunity for you to convince your scholarship organisation the reason you deserve money. Take advantage of this golden opportunity. Read the instructions properly and understand what is being asked. Tell a specific, thoughtful, and a unique story.
Spend time to know about the organisation that is awarding the scholarship. Spend time on the organisation's website and try to gain a sense about their mission, goals, and values. Try to find out whether you are a student that the scholarship awarding organisation is looking for. If their requirements match with their eligibility criteria, then your chance of getting the scholarship increases to a great extent.
If you miss the deadline of the scholarship, you may ruin your chances. You must apply a week or two prior to the deadline. This will give you sufficient time to submit your work and this is very much needed because it is very competitive. It will give you buffer time goes wrong with the application.
Ensure that you proofread your scholarship application. Edit your application for grammar, spelling, and punctuation. Ensure that you have answered essay prompts and all the questions correctly. There is fierce competition for free money and a sloppy application may not be considered at all.
Put a lot of effort into little things. Make sure your online presence is respectable. You should interact and behave with the scholarship administrators in a polite and a mature way.
Scholarships are very competitive because several students try to get funds for their studies. Though some scholarships are merit-based scholarships, the possibility to get one is determined often by your application quality and if you need financial help. Many universities in the US have need-blind policies; it means all the applications of students are considered irrespective of the financial situation.