5 Tips to Improve your Assignment Score
Assignment scores are crucial for any student who is studying abroad. It is critical for the students to have proper knowledge of their concepts and manage their assignments in the best way so that they can get good scores. However, it may not be easy to get good grades every time because of one or many reasons. There are several tips that can be followed so that one can ace his assignment. This blog is about explaining distinct steps that can be taken to enhance your assignment score.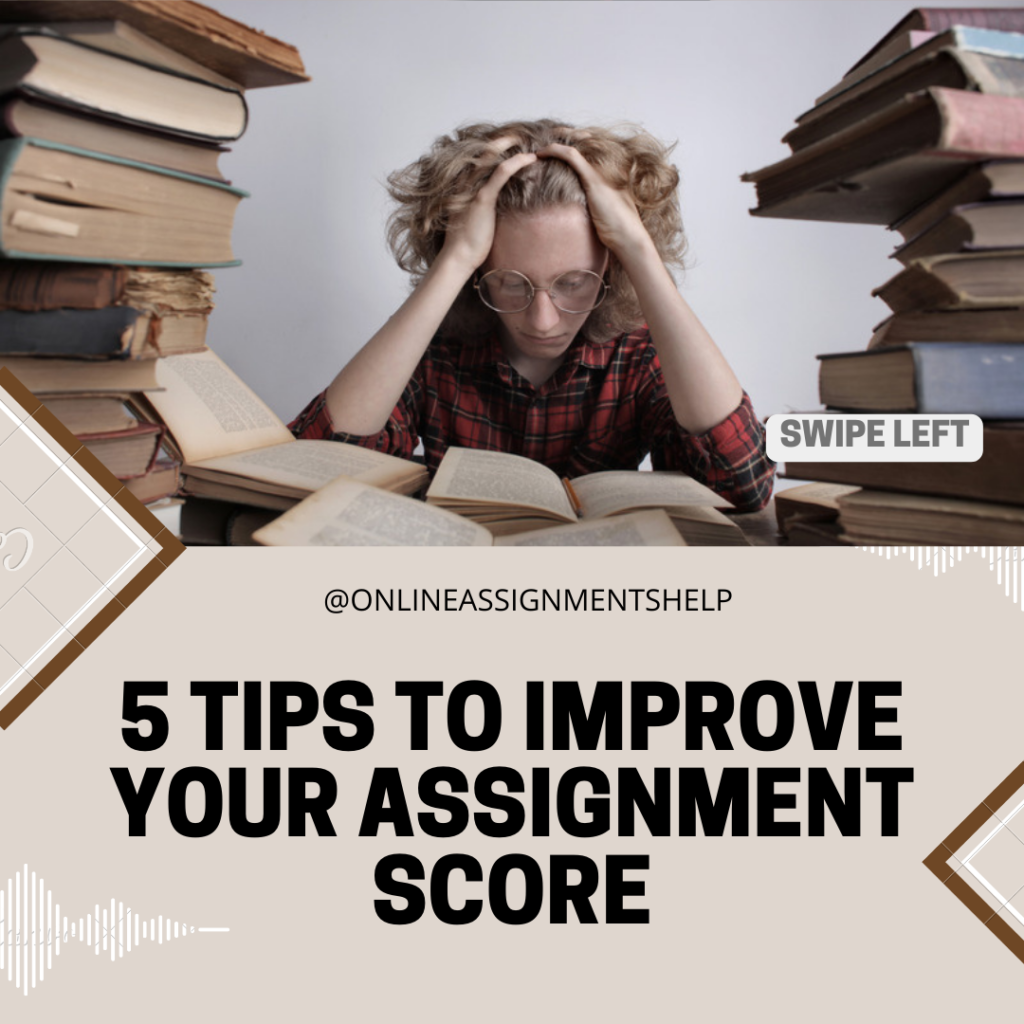 Well structure: The structure of any coursework is most important. One needs to ensure that the assignment is structured well so that the tutor can read it clearly. A magnificent structure can get you more marks. But if your structure is not good, it does not matter if your content is good or not. It is vital that you structure your assignment really well and even show the draft of work to the tutor if possible. He can suggest changes that can be incorporated into the assignment to refine it. For instance, if you are writing a report, then it should have a proper introduction, body and conclusion. The words should be uniformly distributed and there should be a proper table of content and executive summary. The structure of different assignments can vary.
Look for grammar errors: Your assignment's grammar matters the most. However, most of you overlook it and end up losing huge marks. You may not even know about it, so you should not ignore it. You need to ensure that you have done proper proofreading. The focus should be on refining the grammar and checking the spelling. When there are grammar mistakes, your tutor can have a poor impression of you, as he may feel that you have overlooked reviewing your assessment. So, this can cause a deduction of marks. Hence, proofreading the assignment is extremely crucial.
Include a lot of references: A well-developed bibliography is crucial for your assignment. So, you need to ensure that you have included enough resources in your work such that your assignment can be deemed authentic. This puts a good impression on your tutor and you can expect a high score because of this.
Stick to the word count: Tutors dislike that students exceed their word count more than prescribed to them in briefs. So, you should never ever write more than what is needed. You should stick to the words and must ensure that the assignment is within the word limit. For this, you can keep checking the words side by side or divide the words of the assignment into equal parts.
Opt for assignment writing help: If you feel you could not finish it on time, then the best you can do is to opt for professional assignment writing help. This can ensure that you can do other things while your coursework is being managed by an expert. It does not matter if you have less time in hand or more, a good professional writer can help you do your assignment irrespective of the time. This can be a time-saver for you and you can be assured of good scores.
These are some tips that you can follow to enhance your assignment score. Managing assignments can be difficult in certain instances, so the best way is to start early so that even if you go slow, you can ace your assignment. But if you cannot manage still, then taking up professional writing help can be useful.