The 5 Best Cities in New Zealand for Students
New Zealand is one of the best places for international students. It is mainly due to ample exposure, a premium education system, world-class universities, affordable and high-quality living, and various other attractions. Any student considering furthering his or her education should consider New Zealand first. However, certain cities in New Zealand are preferred most by students.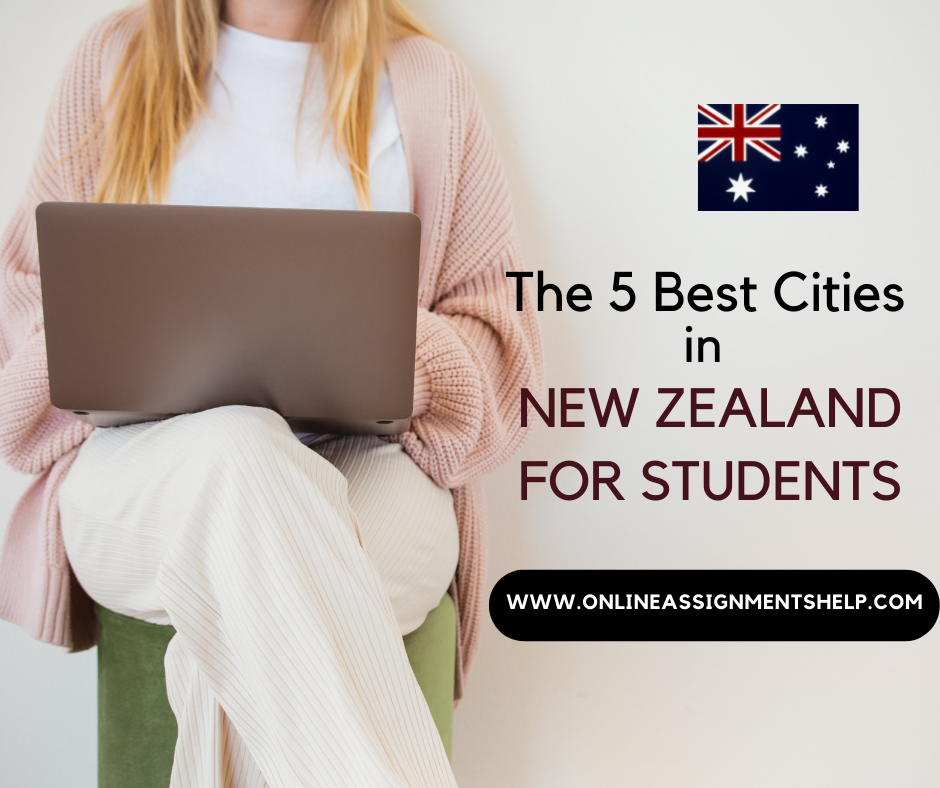 Let's focus on the five best student cities in New Zealand
Wellington: The first city which is considered best for students in New Zealand is Wellington. It is the capital city of New Zealand. This city has a small population but is vast in terms of its character, culture, and beauty. This place has many beaches, green hills, and a harbour. For students coming here, Mount Victoria is an attraction. There are botanical gardens, many cafes, and restaurants where you can eat the best food. In terms of education, the city has prominent institutions and universities. There is Victoria University of Wellington, which is considered to be the best in terms of education and has a massive intake of international students.
Auckland: Another excellent place for students in New Zealand is Auckland. It is the largest and most attractive city in New Zealand. This is because of its eye-catching Sky Tower, which is one of the world's most attractive skylines. The city has a multicultural population along with the best infrastructure and opportunities for students. There are five key universities in the city to choose from. The University of Auckland is the most prestigious and largest in the country. It has as many as 40,000 students. Hence, it can be a good choice for students.
Hamilton: The third most engaging city in New Zealand for students in Hamilton. It is situated in the attractive Waikato region on the north island of New Zealand. It is a botanical paradise that is present along the Waikato River. A key attraction here is the University of Waikato. It is an excellent option for students to pursue their higher education. The university even lets you stay with local families. Isn't that amazing?
Christchurch is another crucial city in New Zealand for students. There are parks and green spaces so that residents can effectively relax and get some fresh air. The city may be big, but the population is quite small. A key attraction of this place is the University of Canterbury. It is the second oldest university in the city and offers amazing courses in different streams, including biology, ecology, etc.
Dunedin: the last final city is Dunedin. It is known as the Edinburgh of New Zealand. There is a contemporary architectural heritage that has been inspired by Scotland. Along with majestic architecture, this city has the University of Otago, which has six libraries. If you love reading then this university is definitely for you.
These are the five best student cities in New Zealand. The country is the best place to go, and you shouldn't miss any chance to pursue your higher education dreams here.