Instil Good Homework Habits in Your Child
Homework is a very important element of student life and each student has to go with it. Homework ensures that students get some academic tasks to be done at home, which improves their knowledge, makes them independent and gives a revision of daily class activities. Homework is given since a person starts studying and goes all the way till university level. However, not many students are regular with their homework, which makes them to be less intelligent academically and also reduces the chance of scoring well in class. Therefore, it is the important for the parents to work their child and instil good homework practices. This will ensure that the child is working well after school and able to concentrate on studies, while becoming a tough competition for others. Follow these simple tips to develop good homework habits in your child.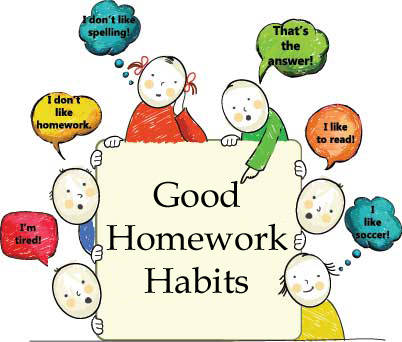 The first thing you can do is talk to your child about the importance of homework. It is not only to score well, but also improves subject knowledge of students and help them develop critical thinking by working independently. Encourage your child and motivate him/ her to work on the homework regularly to be able to cope up with the pressure of studies. It is also important for the child to understand that by skipping homework not only will the scores reduce, but it will also result with pressure and many tasks to do at once, in the end of the term.
Make a proper time table for your child that will help to sort the time properly and give appropriate duration to every activity from pay to study. A time table will also help your child to be focussed and remember the schedule for the day while keeping track of all the activities. It also ensures that children know their time to study and they are aware of the fact that this particular task has to be done each day.
If your child stumbles on a subject and finds it hard to study, help him/her and guide them with homework. If you do not have enough time then keep a tutor or take online help to make sure that your child is able to deal with the homework. Guidance at the right time ensures that your child does not struggle for long and get immediate help with difficult subjects.
Keep a track of all the homework that is being submitted to your child and even if you do not have time, make sure that at the end of the day you do check what your child has been doing. In this way, you not only know about the working of your child but also ensure that he/she is working everyday and is regular with studies. Parents should give independence but also keep a check about homework habits of their child. In this way, your child will not be suffocated and will also be alert of the fact that you do have information on everything.

OnlineAssignmentsHelp.com is a leading academic writing company. We provide high quality and 100% unique assignment wiring services at affordable price.