Tips to Crack that Finance Assignment
Finance is a very interesting subject to explore and study and offers excellent career scope. This is because finance is the blood and oxygen for any business. It is needed everywhere. As an area of study, Finance can be defined as the science or art of money management. It entails the dynamics of liabilities as well as assets over time under different or varying conditions of risks and uncertainties. Finance also deals with learning and understanding investments. You can definitely score well in your degree programme by making sure that you submit high-quality, professionally written assignments.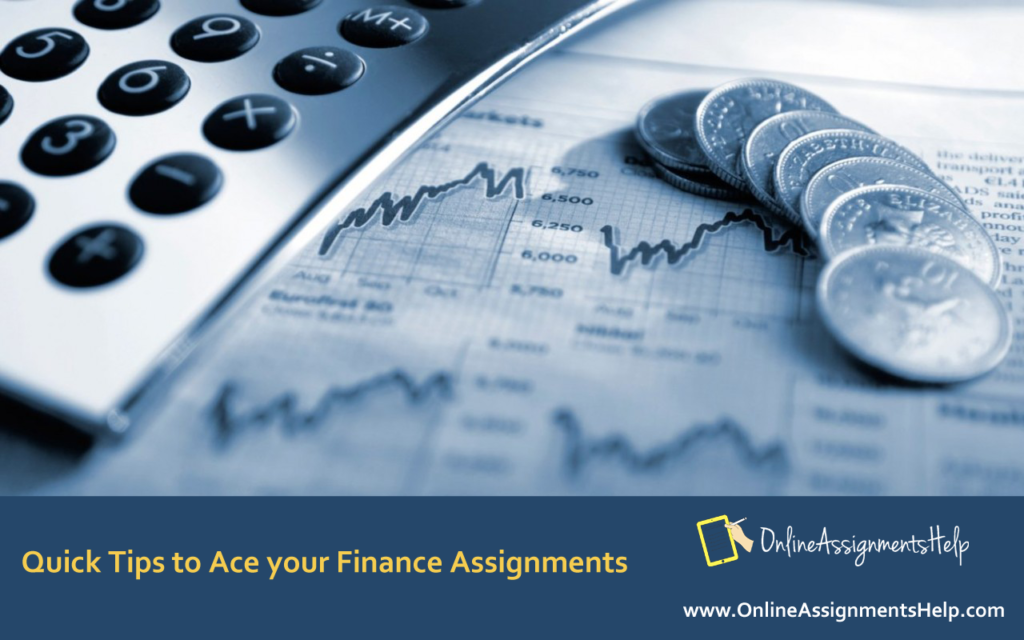 Earning a degree in finance can help you work in areas including money management, financial planning, real estate, investment banking, insurance, commercial banking, trading and commercial lending. A degree with high scores can command a very high salary for you. But, remember, in addition to being interesting and intriguing, Finance is complex as a subject and requires you to understand all finance-related aspects and concepts to be able to come out with flying colours. It also needs you to keep consistency and be diligent to score high in your finance assignment writing. So, you have to work really hard I order to be able to crack your finance examinations and assignments at university with high grades.
Finance Assignments
There are many types of assignments that you would be required to complete adeptly to attain a high score in your finance degree or programme. Some of the most common assignment topics include Ratio Analysis, Time Value of Money, Insurance, Hedging, Cash and Liquidity Management, and Capital Budgeting Decisions. Finance assignments are often time-consuming, tedious and tricky. All finance assignments require students to have a good head for memorising and understanding complex terms and numbers. But, as mentioned before, completing assignments well on time and with high proficiency is key to achieving a high final grade in your course and getting a lucrative job. Finance is a great and interesting field to get into and the secret to success is the turn in excellent assignments.
As per our experts, one of the most important ways for you to do well in your finance tests and assignments is to be attentive in your lectures and to indulge in a lot of self-study to have an in-depth understanding of all major aspects of finance. If you are among the many university students who often struggle to complete their finance assignments alone, turn to our experts for the online assignment help and support you need. Our finance experts can help you with all your assignment-related queries and doubts. They can resolve all kinds of issues you might face while completing your finance assignments because they are well-versed with the latest trends in finance and equipped with complete knowledge of all areas of finance and related fields.
So, if in doubt or problem, turn to our finance experts for help and write a well-researched, high-quality finance assignment.