6 Reasons for Choosing Australia for Higher Education
Choosing a destination to pursue your higher education can be challenging for you. There can be many factors that help you decide about it. The thought of being so far from your family and friends can be a big horror, but students sometimes have to take this decision so that they can establish a bright career for themselves. There are countries like Canada, the US, the UK, Australia, Middle East etc. that offer exciting opportunities for the students to pursue their higher education and get exposure. Amongst all these destinations, Australia remains the best choice for higher education.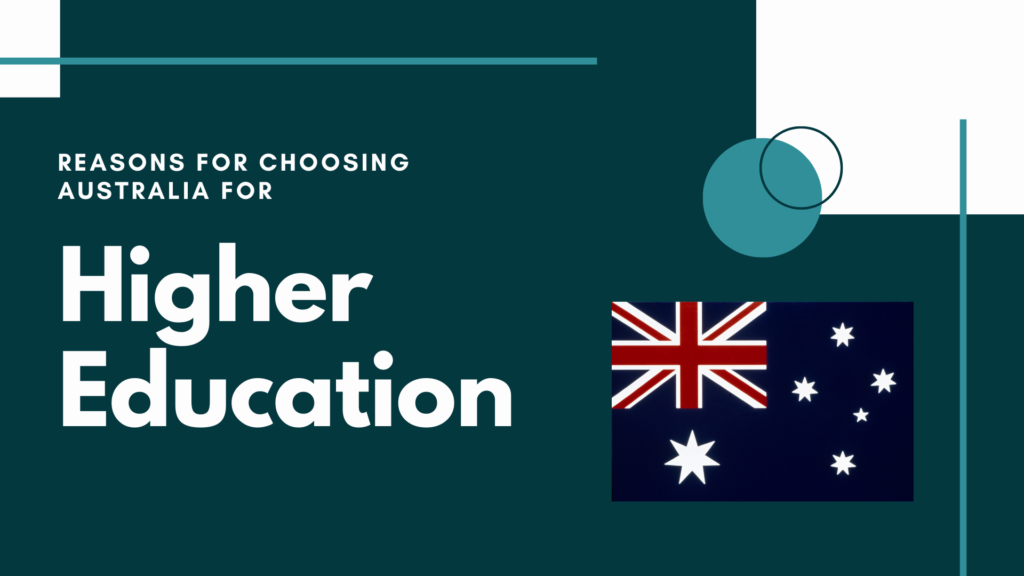 Australia is one of the top choices for any international student who wants to study in a foreign country. This is because of the premium and well-developed education system, exposure to competitive industry and pool of opportunities for the students. Not just this, but the country has top universities, mesmerising nature and massive oceans due to which international students choose Australia for their study. However, here are some reasons why Australia remains a good choice for higher education.
High-quality universities: A key reason why international students have a vast variety of choices is studying in Australia. The country has over 43 universities, including public and private universities. Six Australian universities rank in the list of top 100 universities.
Culture diversity: Another reason for choosing Australia is cultural diversity. The country has many cultures and students can explore new things. With multiculturalism, students can get huge exposure and a platform to lead a beautiful life.
Premium education system: The third factor in choosing Australia is the premium education system of the country. The country has the best universities in the world that offer plenty of courses and degrees to suit the interest of the students. So, no matter what your interest is, you can pursue any course. The education system gets support from the Government from time to time.
Great Infrastructure: The fourth factor to choose Australia is the infrastructure of the country. Australia is famous for its diversity, including beaches, flora, fauna, mesmerising the Great Barrier Reef, etc. This ensures that the international students can explore things that they have not experienced in their own country.
Easy visas: The student visas for Australia are easy as compared to other countries like the US, the UK or Canada. The process is extremely simple. A student needs a valid course offer, and funds and must have paid the required fee for the course. Once the student has all these requirements, visas can be easily applied for.
Outstanding city life: It's fair that students will come to Australia to study, but the country offers an engaging city life. Universities are locations where the students can access many entertainment activities during their weekends to get rid of the stress of study and work.
These are some factors which Australia is considered the best choice for higher education for the students.