5 Easy Step to Write an Impressive Dissertation or Thesis
What students dread the most in writing their assignments is creating a thesis or dissertation. Even the session toppers agree to the fact it is one of the most daunting prospects at all standards be it Bachelor's, PhD or Master's. right after schooling students have to meet the challenges of writing a thesis or dissertation that is a long piece of the job. Also, its marking criteria is strict and students always face a challenge in this front across their academic careers.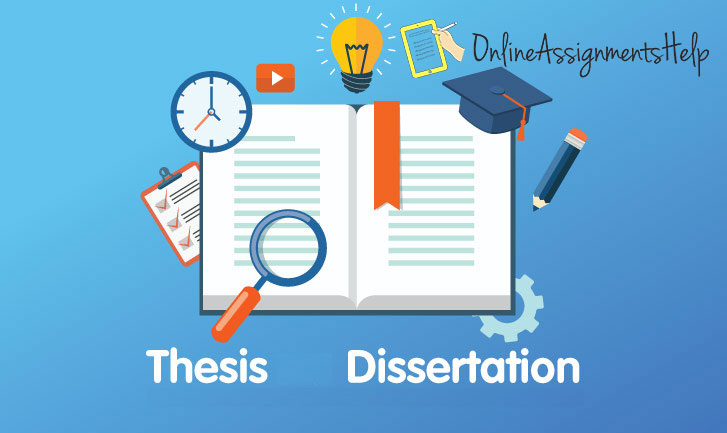 If you are a student who dreads the job of writing a thesis, listed below are 5 steps that can help any student to conquer this tough-looking job with little of a difficulty. These tops are shared by expert dissertation writers who have hands on exposure in handling these assignments and have learned from their experience on this aspect.
Brainstorming the Topic: This is one of the most basic and fundamental concept that is the first step to successful thesis writing. It affirms the foundation of entire exercise. To get around a topic, it is vital to have a solid theoretical framework on the project in hand. Selecting the idea after the thorough assessment created no problem in the advanced stages of dissertation writing. To simplify this stage, students are advised to jot down their ideas, and thoughts and create a mind map to discover a link between these ideas.
Proposal: As the name suggests, in this phase the students are expected to draft their dissertation or thesis proposal as a rough document which can be then submitted to the adviser. This proposal has major goals of creating an outline that facilitates the students to think about the title along with enabling the advisers to evaluate and provide feedback about the work it about to begin. The proposal must include the ideas along with proper reasoning that begins with an existing idea and extend to introducing a new one.
Specifying the Argument: Next stage includes creating a table that features contents that guide the students about the writing process. These contents are kept there for reference purposes. This avoids the situation of missing out on any point and helps students to explore topics and related linkages
Researching for Notes and Sources: In thesis writing, students should be ready to do a lot of research by referring to different research databases that help to support or contest the arguments. In order to simplify the data gathered, a spreadsheet can be created with different tabs. Herein, students can list down the information along with the source from where it is fetched.
Writing: As soon as all the above listed stages are accomplished, students must start writing. It is advised to work backwards and draft the conclusion first moving up to the introduction. Also, each paper written must be proofread for quality and errors to ensure that there are no loopholes in the final work delivered.